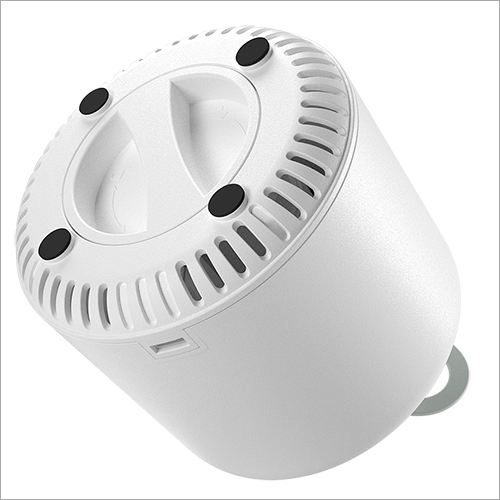 Mosquito Trap
Product Description
Brand Name: MOSKITRAP
Product Name: MOSQUITO REPELLENT
Model: GM968
Type:Repeller cum Odour freshener
HSN: 85167920
Tax Code: GST_18
SKU Id: GM968
Material: ABS THERMO PLASTIC
Color:White
Rated Power: 0.5W or 0.5Watt
Rated Voltage: 220V or 220Volt
Rated Frequency: 50Hz or 50Hertz
Working Voltage: 5V or 5Volt
Power Source: AC (Alternating Current)
Number of Effective Layers: 2
Effective Area: up to 150 (Sq. ft)
Description: Flying insects are attracted to the unit by the UV light and CO2 that is generated by the photo-catalysis between the UV lamps and the special TiO2 coating. The fan then pulls the insects into the screened base, trapping them until they dehydrate and die. The base can be removed, allowing the contents to be periodically emptied into the trash. The see-through screen shows the insects trapped in the compartment, alerting you when the cage needs to be emptied.
Convenience Features: This unit is all-weather resistant – designed for outdoor use including rainy conditions.
Effective up to 1 acre.
No smoke, heat or pesticides.
No Zapping.
All weather resistant.
Silent Operation.
3-way protection
Suitable for:
Flies
Fruit Flies
Mosquitoes
Moths
Multi-Insect
Usage Area:
Hotels & Resorts
Large Property Area
Villa Gardens
Club Lawn Area
Agriculture & Farming Practices
Buildings & Societies
Schools, Colleges and Universities
Public Area Like: Railway Station, Garden, Police Station, Bus Stand and many other Government Offices.
Bungalow
Sports Ground
Construction Area
Warehouses
Sea Coastal Areas
Price Details:
MRP: ₹1800
Offered Price: ₹1620
Discount: 10%
Product Dimensions:-
Warranty Information:-
Warranty Service Type: Manufacturer.
Covered in Warranty: Electric Component Replacement for any Manufacturing Defect.
Not Covered in Warranty: AnyPhysical Damage.
Procurement SLA: 2 DAY
Stock: 100
Sales Package includes: Mosquito Repeller and User Manual.
Package Details:-
Weight:419gm or 0.42Kg
Length:13.5cm
Breadth: 13cm
Height:15cm
Keyword: Indoor Mosquito Trapping Machine, Electric Mosquito Killer, Mosquito Suction Trap Machine, Pest Control Device, Mosquito Killer.
Other Details:-
Chemical Free: Yes
Rechargeable: No
Weather Resistant: Yes
Batteries Included: No
Contact Us
G Block, 10th Floor, Titanium City Centre, 100ft Anand Nagar Road,, Ahmedabad, Gujarat, 380015, India
Phone :+918045804996